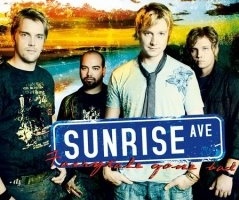 This is the end you know
Lady, the plans we had went all wrong

This is the end you know
Lady, the plans we had went all wrong
We ain't nothing but fight and shout and tears
Это конец, понимаешь?
Дамочка, все наши планы провалились
У нас только драка, крик и слезы
We got to a point I can't stand
I've had it to the limit; I can't be your man
I ain't more than a minute away from walking
Я больше не могу этого выносить
Это предел, я не могу быть твоим мужчиной
Максимум через минуту я уйду.
point – an exact moment, time, or stage in the development of something (момент времени):
She had got to the point where she felt that she could not take any more.
not/no more than something – used to emphasize that a particular number, amount, distance etc is not large:
It's a beautiful cottage not more than five minutes from the nearest beach.
We can't cry the pain away
We can't find a need to stay
I slowly realized there's nothing on our side
Мы не можем выплакать всю боль.
Мы не можем найти необходимость, чтобы остаться.
До меня постепенно дошло, что у нас нет преимуществ.
away – used to show that something disappears or is removed:
The music died away.
Ruben gave all his money away to charity.
something is on your side – used to say that you have an advantage that increases your chances of success
Barnes didn't have much experience, but he had youth and enthusiasm on his side.
Out of my life, Out of my mind
Out of the tears we can't deny
We need to swallow all our pride
And leave this mess behind
Прочь из моей жизни, прочь из моих мыслей,
Прочь из слез, их нельзя отрицать
Нам нужно подавить гордость
И оставить эти неприятности.
deny [dɪ'naɪ] – to refuse to admit that you are feeling something (отрицать):
Emotions can become destructive if they are suppressed and denied.
swallow ['swɔləu] – to stop yourself from showing a feeling, especially anger (подавить, основное значение – глотать):
She swallowed her anger and turned to face him.
leave somebody/something behind you – to permanently stop being involved with a place, person, or situation:
It's time to leave the past behind.
mess [mes] – a situation in which there are a lot of problems and difficulties, especially as a result of mistakes or carelessness (неприятность, путаница):
My life's such a mess.
Out of my head, Out of my bed
Out of the dreams we had, they're bad
Tell them it's me who made you sad
Tell them the fairytale gone bad
Прочь из моей головы, из моей постели.
Из мечтаний, которые у нас были, они некудышные.
Скажешь, это я тебя расстроил,
Скажешь, что сказка испортилась.
Another night and I bleed
They all make mistakes and so did we
But we did something we can never turn back right
Еще одна ночь и я истеку кровью
Все ошибаются и мы тоже,
Но мы сделали что-то, чего не никогда не исправишь
Find a new one to fool
Leave and don't look back. I won't follow
We have nothing left. It's the end of our time
Найди кого-то другого, чтобы дурачить,
Уходи и не вспоминай. Я не пойду за тобой.
У нас ничего не осталось. Это конец наших отношений.
look back (phrasal verb) – to think about something that happened in the past
Looking back on it, I still can't figure out what went wrong.
We can't cry the pain away
We can't find a need to stay
There's no more rabbits in my hat to make things right
Out of my life, Out of my mind
Out of the tears we can't deny
We need to swallow all our pride
And leave (the/ this) mess behind
Out of my head, Out of my bed
Out of the dreams we had, they're bad
Tell them it's me who made you sad
Tell them the fairytale gone bad
Упражнения

У нас только драка, крик и слезы
We ain't nothing but fight and and
До меня постепенно дошло, что у нас нет преимуществ.
I slowly there's nothing on our side
Нам нужно подавить гордость
We need to all our
Прочь из слез, их нельзя отрицать
Out of the tears we can't
Скажешь, это я тебя расстроил,
Tell them it's me who made you